…and you answered!

The
Drama King has asked various
esteemed members of the San
Diego theatre community to
talk about a) what projects (theatrical or otherwise) they are most excited about in 2012
and b) what their resolutions are for the New Year.

Here are a few of their responses:
Kristianne Kurner
Co-Founder and Executive Artistic Director / New Village Arts
WEB: www.newvillagearts.org
Photo of Kristianne Kurner by Brian Meagher (from "The Playboy of the Western World")
At New Village Arts, Kristianne has directed such productions as "Death of a Salesman," "Summer and Smoke," "The Santaland Diaries," "Be Aggressive," "Bulrusher," "True West," "Sailor's Song," "The Waverly Gallery," and "A Lie of the Mind." She has also been seen on the NVA stage many times, most recently as Essie Miller in "Ah, Wilderness!," Amanda Blue in "Waving Goodbye," and the title role in "The Heidi Chronicles." Kristianne received her BFA in Theatre from The College of William & Mary and her MFA in Acting from The Actors Studio/New School.
What shows and/or projects are you most excited about in 2012?
For New Village Arts, I am most excited about our world premiere production happening this June, THE ENSEMBLE PROJECT. For over a year now, we have been working with playwright Suzanne Bachner to create a new play written specifically for our Ensemble. It's been one of the most fulfilling, frightening and thrilling artistic experiences that I have had. In general, I'm excited to see the growth of San Diego theatre in 2012 - I think it's going to be a good one.
What is your resolution for the New Year?
I don't tend to do resolutions, I like to think of New Year's as more of a reminder: to live well and fully, surround myself with good people and to do my best to enjoy my life - the challenges as much as the joys. And to create some kick ass theatre.
Sandy Campbell
Accomplished Singer, Actress, and Cabaret Artist
WEB: performerprofiles.com/sandycampbell/
Photo courtesy of Sandy Campbell.

Sandy is one of the premiere vocalists in the San Diego area and she has performed most of the leading soprano roles in the musical theatre canon, including Rosabella in "The Most Happy Fella," Aldonza in "Man of La Mancha," Johanna in "Sweeney Todd," Maria in "West Side Story," Rose in "The Secret Garden," Abigail in "1776," Amalia in "She Loves Me," and Sarah in "Guys and Dolls." Last year, she played Marian in Lamb's Players' "The Music Man." She has also distinguished herself in stagings of works by playwrights as diverse as Theresa Rebeck, Terrence McNally and Alan Ayckbourne. Also a popular cabaret artist, Sandy's collaborations with musical partner G. Scott Lacy have resulted in many successful concerts and the debut of her solo CD, CRAZYWORLD, which has received praise from listeners and critics alike.
What shows and/or projects are you most excited about in 2012?
The project I am most looking forward to this year is "Parade" at Cygnet (NOT just because I am a part of it!) Based on historical events, it's a story that not many people know, and while the show may challenge audiences, that's never a bad thing. I am also excited about "God of Carnage" at the Globe and the entire summer season at the Moonlight – not only because it sounds like a fun line up, but because everyone's going to be celebrating the accomplishments of the wonderful Kathy Brombacher all summer as she heads into her retirement.
What is your resolution for the New Year?
I'm not one to make specific resolutions but as the New Year is a time to take stock, look forward and revitalize, I think I'd like to challenge myself a little more this year and see what happens. I read a quote recently that said, "Life begins at the end of your comfort zone." I like that.
Rob Appel
Performing Arts Columnist and Arts Reviewer / SDTheatreReviews.com
WEB: www.sdtheatrereviews.com
With a MA in Theatre Arts and a Doctorate in Dance, Rob has been involved in some 4,000 productions over 44 years as a dancer, choreographer, director, and producer around the world. Locally, he is best known as the Founder and Producer of BRAVO SAN DIEGO for nine years, along with eight years producing SUMMERQUEST, as well as numerous non-profit gala events. Presently "retired," Rob continues to support the vibrant San Diego arts community with reviews and coverage of special events in his weekly online newsletter (and his personal "Showbiz Report" column) at SDTheatreReviews.com.
What shows and/or projects are you most excited about in 2012?
With the traditional SD theatre venues - both major and minor - expected to mount successful productions, I am most excited about this past years' and 2012 year's birth and development of NEW theatre production companies ... NEW dance efforts ... and, of course - hopefully to be enjoyed - NEW fresh talents!
What is your resolution for the New Year?
My resolution for 2012 - is to maintain my health, energy, and drive to assist SD THEATRE REVIEWS to be the ultimate source for good theatre, dance, and special concert events!

David Ellenstein
Artistic Director / North Coast Repertory Theatre
WEB: www.northcoastrep.org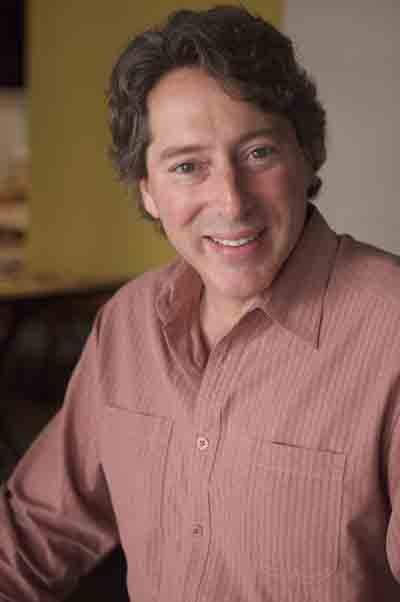 Photo courtesy of North Coast Repertory Theatre.
Before joining North Coast Rep in 2003, David served as Artistic Director for the Los Angeles Repertory Company and the Arizona Jewish Theatre Company (AJTC). A veteran of over 200 theatrical productions, he has directed at the Papermill Playhouse, Portland Stage, Renaissance Theatre, Actor's Theatre of Phoenix, Alabama Shakespeare Festival, Laguna Playhouse, and the Coconut Grove Playhouse, among many others. This year at North Coast Rep, David will be directing two of the early one acts by master playwright Harold Pinter ("The Lover" and "The Dumb Waiter") as well as Henry IV, Part 1 (a co-production with MiraCosta College). He will also be starring as Tevye in Moonlight Stage Productions "Fiddler on the Roof" this summer.
What shows and/or projects are you most excited about in 2012?
Shakespeare, Pinter and Tevye

What is your resolution for the New Year?
Spend more time with my family, exercise, and be good to people.

A very big THANK YOU to all the folks who have responded to my questions. Stay tuned for more responses in the weeks to come....